Real movement data
with innovative sensor sole technology
Use long-term data acquisition for scientific research purposes
The combination of acceleration and pressure measurements open up new possibilities
More than 10 years of fundamental research result in a textile pressure sensor in combination with an IMU (inertial measurement unit). The patented technology was designed for everyday use and is unique in its configuration worldwide.
stance
swing phase
cadence
ground contact time
gait cycle duration
stride
center of gravity (CoP)
up-rolling
pressure load
symmetry
distance
variability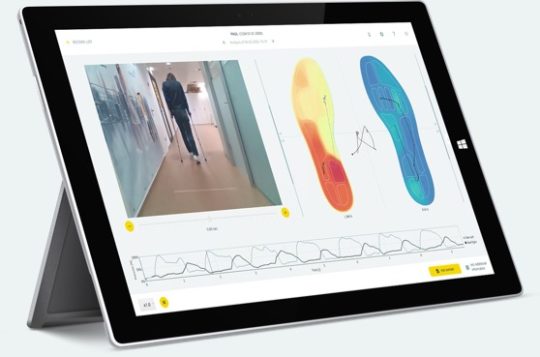 Easily record long-time motion parameters with the stapp medical sensor sole. Completely mobile – indoor as well as outdoor!
Request Info PDF
Registered
Medical Product

ISO 13485:2016
Austrian Innovations
Award 2019 Vlbg.
Made in Austria
with love
Complex data acquisition thanks to high-quality sensor technology
Available in 2 versions
Version 1.0
(per pair)
Version 2.0
(per pair)
Textile pressure sensors
24 sensor fields
24 sensor fields
Sensor technology
2×3-axis accelerometer
4×6-axis IMU
(inertial measurement unit)
4×3-axis accelerometer
2×3-axis magnetometer
2×3-axis Gyroscope
GPS
–
Internal flash memory
4 MB
256 MB
Connection
BLE 4.2
BLE 4.2
Battery (inductive charging)
~36 h
~36 h
Sleep mode
Recording frequency individually adjustable
Ready to go in a few seconds
2. Connect to the stapp one software on a PC, tablet or smartphone via Bluetooth
3. Movement data can be called up live and in a clear way
The stapp one research set for clinics & research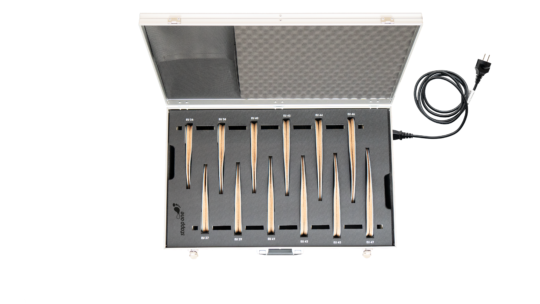 The stapp one research set in a practical case includes:
Research set with 12 sensor soles (EU 36-47)
24 integrated stapp one chargers (wireless energy transfer)
stapp one research software for Windows
Bluetooth adapter (USB)
stapp one research and development partners








Interested?
We are pleased about your inquiry.