The innovation
in motion analysis & therapy
Intelligent sensor soles as modern support in orthopedics and neurology
Ready to go in a few seconds
1. Insert sensor soles
2. Connect to the stapp one software on a PC, tablet or smartphone via Bluetooth
3. Movement data can be called up live and in a clear way
Evidence-based solutions based on real, objective data
A proprietary IMU (inertial measurement unit) combined with 10 years of University research in textile pressure sensors, stapp one's worldwide patented technology is designed for everyday use.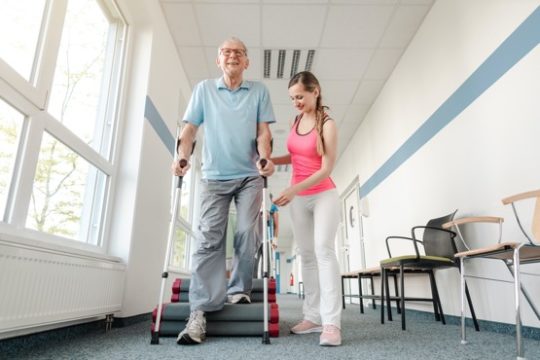 Whether recording standardized movement tests, long-term movement analysis and foot pressure analysis, stapp one is a medical technology product that sets new standards in motion analysis.
Rapid rehabilitation and improved patient mobility
Objective documentation of many biomechanical parameters
Time and resource-saving gait and foot pressure analysis
Measure therapy progress in a visible way
Support in therapy to accelerate the rehabilitation process
The everyday advantages for medical practices
Simply Fast
A complete analysis in a few seconds! Designed for rapid use in practice.
Real Live
Measurement of real movements and live streaming of the foot pressure and center of gravity.
Mobile
Indoor or outdoor - can be used anywhere thanks to the integrated battery and memory.
Space-Saving
High-tech, compact and integrated "shoe insert format" requires very little room space.
stapp one Medical Solutions
Live foot pressure analysis & biofeedback
Stream real foot pressure and body center of pressure on tablet or TV. No matter whether climbing stairs or doing therapeutic exercises such as squats, show your patients live and fully mobile where there is potential for optimization.
Time-saving movement analysis for practice
User-friendly software solutions for medical personnel are top priority at stapp one! Individual reports for specialist staff as well as easy-to-understand reports for patients create motivation, actionable goals and measurable results.
Objective documentation of assessment tests
10 meter walking test, timed up and go test, 6 minute walking test, ... trust in clear, objective measurements. Many biomechanical parameters underpin the current status of your patient and show existing problem areas.
Long-term monitoring
Collection of patient-centered parameters and information that can be used for prevention, prediction, diagnostics and therapy support. Easily understandable for doctor, therapist and patient.
Conformité Européenne
765/2008
Registered
Medical Product
Austrian Innovations
Award 2019 Vlbg.
Made in Austria
with love
Testimonials
This is what doctors, physiotherapists and patients say about stapp one.
Long-term measurements of physical activity and quality of movement, including gait symmetry, under real conditions offer unimagined possibilities.
Univ. Prof. Dr. Thomas Bochdansky, specialist in physical medicine and general rehabilitation, physical sports medicine
The challenge with motion analysis is often due to the limited time available for a patient practice examination.
Tina Reiskopf, physiotherapist
I am convinced that you can change a lot with stapp one!
Karl Cordin, Ski Downhill World Cup winner
The stapp one medical set for healtcare professionals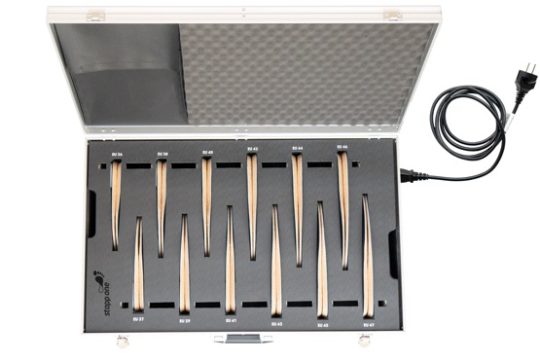 The stapp one medical set in a practical case includes:
Medical set with 12 sensor soles (EU 36-47)
24 integrated stapp one chargers (wireless energy transfer)
stapp one medical software for Windows
Bluetooth adapter (USB)
stapp one research and development partners





Interested?
We are pleased about your inquiry.
Write to us or just give us a call.
Make an appointment for a live demo here: