More than 10 years of research has resulted in the world's first unique textile pressure sensor technology – MADE IN AUSTRIA. Due to the high mechanical strain and constant load changes on the foot, conventional pressure sensor soles are of limited long-term use. Our full-surface, textile pressure sensors inside the sensor sole have durability that are 50 times longer compared to standard foil pressure sensors. Our patented technology is specifically designed for daily use gait analysis and partial weight-bearing training and provides valid measurements over long term periods.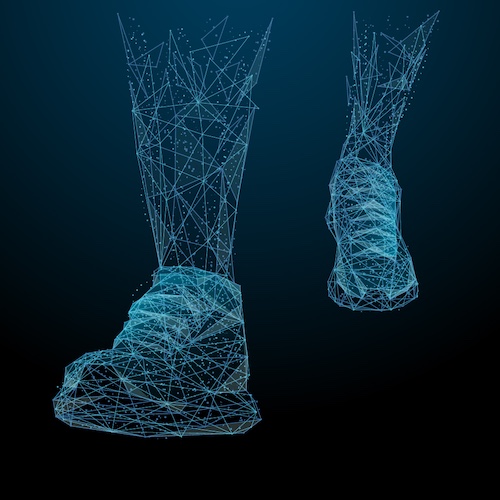 Inertial measurement unit
In addition to pure foot pressure measurement, an inertial measuring unit provides additional critical measuring points resulting in a complete analysis. (IMU = inertial measurement unit) Acceleration sensors and position sensors provide information about many other bio-mechanical processes.
Tech-facts sole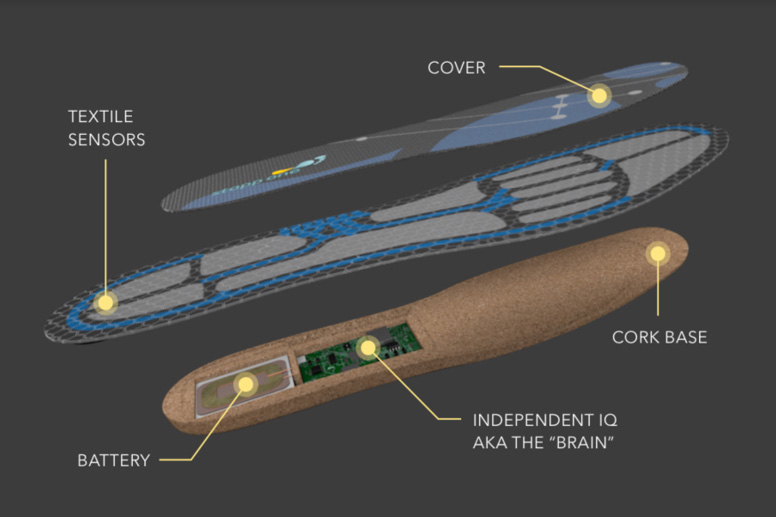 Durable textile pressure sensors: 24 sensor fields
Sensors:
4×6-axis IMU
4×3-axis acceleration
2×3-axis magnetometer
2×3-axis gyroscope
Internal memory storage: 256 MB
Connection: Bluetooth low Energy 4.2
Battery: 370mAh ~36 hours of use
Sample rates: 50-100Hz
Range: 10-20m
STAPPONE Rehab Package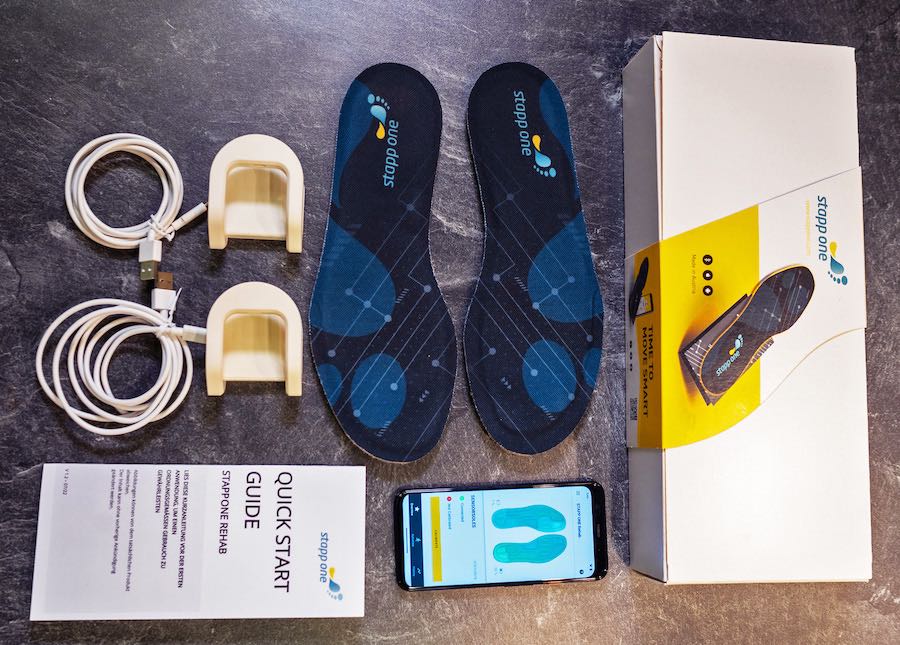 Set: 1 pair of sensor soles (EU 36-47)
Chargers: 2x inShoe charger (wireless charging)
Connection cable: 2x USB-C to USB-A (1,5m)
Quick-Start Guide + manual
stappone Suitcase 12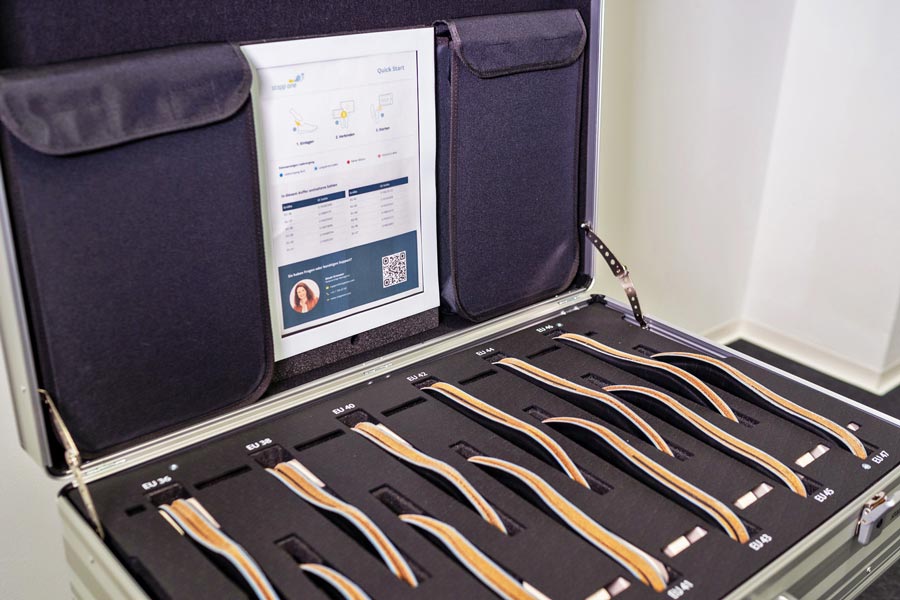 Part of STAPPONE Medical & STAPPONE Physio
Set: 12 pai sensor soles (EU 36-47)
Chargers: 24 integrated chargers (wireless charging)
Medical adapter:
160W, extremely high efficient (Level VI)
Medical safety approved (2x MOPP)
Protection against: short circuit, overcharge, over voltage & over temperature
Connection type: robust Neutrik XLR adapter with bend protection and latching function
Bluetooth adapter incl. USB extension cordl (USB-A)
Certified medical device (Version Medical)
Interested?
We are pleased about your inquiry.