Ambulanticum Herdecke tests stappone: Interview with occupational therapist Vanessa Kretschmer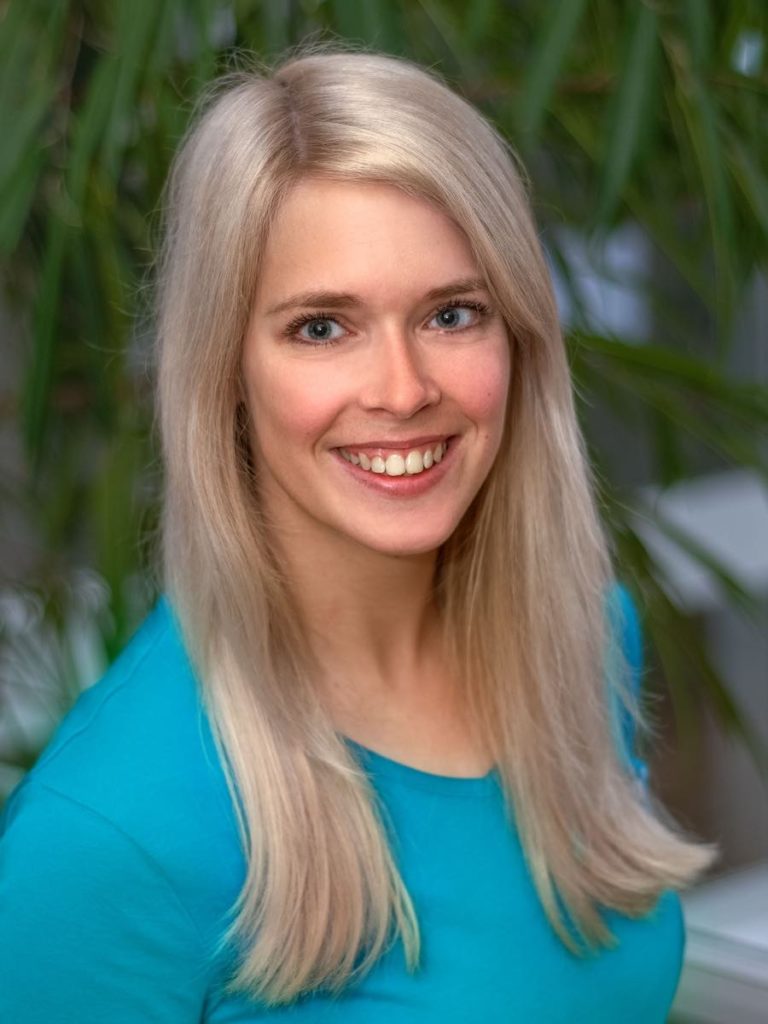 The Ambulanticum Herdecke offers interdisciplinary intensive outpatient therapy for neurological diseases. For effective help and patient support, the therapists offer state-of-the-art robotics-assisted as well as computer-assisted augmented performance feedback therapies. The Ambulanticum recently tested the innovative medical products STAPPONE Medical  and STAPPONE Rehab for 6 weeks and were positively surprised. Read more in the interview with occupational therapist Vanessa Kretschmer.
STAPPONE Medical consists of intelligent stappone sensor soles and the corresponding software. The soles are simply inserted into a comfortable shoe (e.g., sports shoe) and measure the patient's foot pressure load. On a PC or laptop, the software provides visual live biofeedback as well as objective data on other relevant gait parameters, such as step length and cadence.
STAPPONE Rehab consists of intelligent stappone sensor soles and the corresponding app. The app provides visual, acoustic, and haptic feedback on the pressure load or the preset load limit.
Vanessa Kretschmer, occupational therapist at Ambulanticum Herdecke used stappone for 6 weeks for patient treatment.
How did you use stappone and for which patients?
I used STAPPONE Rehab mainly to visualize weight distribution for paraplegics and stroke patients. This allowed me to show them their pressure load. I used STAPPONE Medical to perform occasional gait analyses.
With stroke patients, it was often the case that they did not feel one side and therefore did not feel whether they were putting weight on their foot at all. This is also reflected in their gait pattern, for example, when they did not roll their foot properly from heel to toe. The sensor soles supported my patients with visual feedback and allowed them to put the same load on both their feet and to practice the correct distribution of pressure.
How did the patients accept stappone?
Most of the patients accepted stappone very well. It was possible to visualize a lot. We placed the tablet with the STAPPONE Rehab app on a tripod at the patient's eye level. This way, they could stand upright and immediately see on the screen what was happening with their feet without having to visually check their feet again themselves – that was very pleasant for them. The patients could also really relate to the colorful visual feedback, which is again something different when they see it themselves than when the therapist simply points it out to them.
Paraplegic patients could easily see where their body center of gravity is, how they shift their weight and try out what happens when they move and how their movements then affect the load on the foot.
Have new therapy methods resulted from stappone?
Yes, especially because the patients could see their deficits and improvements themselves. When they saw it, they could make the necessary adjustments independently. Furthermore, it validated the therapist's instructions, which was definitely reassuring for the patients. Especially when it comes to pressure distribution and weight bearing, working with stappone was an advantage.
How did you use the reports that stappone generates after each session?
I compared reports of different sessions. Here, the graphics were also a very good support. I could actually see that something had changed in the patients, and I could use the objective data and figures for my reports.
Overall, I was very positively surprised by the stappone products.
Do you have questions about the use of STAPPONE Medical or STAPPONE Rehab? Contact us! We are always at your disposal.
Find us on LinkedIn and become part of our community! We keep you updated about stappone, medicine and technology!