Network Summit 2021 as an opportunity for digital health solutions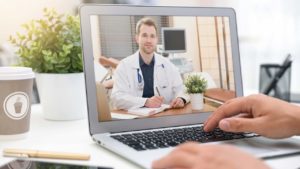 From June 24th-26th, the Austrian Health Forum Network Summit 2021 took place in Schladming (STMK, AUT). With participants from a wide range of disciplines, the future of the Austrian healthcare system was discussed. As a MedTech company, we see this as a great opportunity to improve healthcare with our digital product, stapp one.
At the Network Summit 2021, participants worked with decision-makers from politics, business, technology and science for three days and two nights. The result: the corona crisis is an opportunity for telemedicine. A finding that did not surprise us at stapp one as we have already been active in telemedicine in summer of 2020 (link blog article "Become a Tele-Therapist in 14 Days"). At that time, the project was still in its infancy due to the low popularity of telehealth solutions. A survey by the opinion research institute Demos Research showed that the number of Austrians who have already had experience with telemedicine is still very low.
stapp one as the product and software solution of the future
Digital product solutions such as the smart sensor sole from stapp one should soon find their way into the Austrian healthcare system, because they provide enormous added value for therapists and patients.
Simply insert the sensor soles into comfortable shoes and measure your patient's foot pressure load and the body's center of gravity. The corresponding medical software provides a visual live-biofeedback on a tablet or computer. Physiotherapists can check and correct their patients' exercises on the basis of objective data and analyze the assessment afterwards. The live biofeedback also allows patients to check or correct themselves during exercises. This playful approach increases motivation which leads to faster therapy success.
Early detection of diseases
stapp one is also an important tool in preventive health care. Simple gait assessments can be used to detect even the smallest misalignment and incorrect pressure load, which at a later stage can lead to pain and injury. Early detection makes it possible to take preventative, timely and corrective action.
The same is true for neurodegenerative diseases. These are often only recognized by obvious signs and at a time when it is usually already too late. Here stapp one as well shows minimal changes in the gait pattern and enables important early detection.
The best possible treatment of patients and early detection of diseases are the top priorities in the healthcare sector. The Austrian healthcare system needs to implement digital solutions in order to meet these requirements.
That is why we at stapp one are working on product solutions that will soon be covered by private insurance.
Do you have any questions about the use of stapp one? Contact us! We are always at your disposal.
Find us on LinkedIn and become part of our community! We keep you updated about stapp one, medicine and technology!