stapp one and Takeda: Together for joint health in hemophilia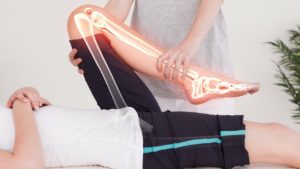 Since May 2021, Takeda Pharma Ges.m.b.H. and stAPPtronics Gmbh have been pursuing common goals to improve patient care for hemophiliacs in Austria and are cooperating in this special indication area.
Hemophilia is a mostly inherited coagulation disorder that particularly affects (young) men. It can lead to spontaneous bleeding in the musculoskeletal system, resulting in restricted mobility and pain.
Bleeding in the musculoskeletal system can permanently affect the patient's health. In addition to medication, regular gait analyses play an important role for hemophilia patients. By observing movement patterns and monitoring joint status, bleeding can be detected at an early stage. Here, the intelligent stapp one sensor soles provide valuable support. They are inserted into comfortable shoes and measure the patient's foot pressure load as well as other important parameters. Their simplicity and feasibility make them a timesaving tool. If deficits are detected, trained experts (mostly physiotherapists) can immediately start preventive or corrective measures in therapy by using visual Live-Biofeedback.
A MedTech Collaboration for better health
Takeda is a patient-oriented, value-based global biopharmaceutical company committed to better health and a brighter future for people worldwide.
Takeda Pharma and stAPPtronics are collaborating for several months now. To improve the health of hemophilia patients, medical experts are educated at round tables and information events about the possibilities innovative digital solutions offer. Healthy joints play a central role because the goal for patients is to benefit from long-term mobility. Another important point is optimal support during the rehabilitation process. Here, too, the intelligent stapp one sensor sole offers new therapy options.
Together Takeda Pharma and stAPPtronics are exploring an innovative path to the future. Further information events about joint health are already being planned.
Do you want to be part of the next event or do you have questions about the use of stapp one? Subscribe to our newsletter or contact us! We are always at your disposal. 
Find us on LinkedIn and become part of our community! We keep you updated about stapp one, medicine and technology!