The stAPPtronics headquarter is based in Vorarlberg, Austria. With our second office in Vienna, we are close to our customers and partners, who play an important role in the company's success. stAPPtronics was founded in 2016 and has developed solutions for medical gait analysis and therapy based on a unique sensor technology.
Our technology has been developed, tested and verified together with more than 160 medical experts, 39 rehabilitation centers, clinics and therapy centers in Austria, Germany and Switzerland.
"Faster, easier, cheaper and independent from specialized facilities, our smart insole solutions enable gait assessments as well as monitor and support therapy for an accelerated rehabilitation process and better outcome. Our number one priority is to have successful and satisfied clients."
Peter Krimmer
Managing Director & Founder
Our product solutions support clinics as well as rehabilitation and research centers with diagnosis, treatment and motivation of their patients by giving innovative and unique insights. Continuous research and development, combined with modern manufacturing in Austria, is part of our success story.
stAPPtronics is an EN ISO 13485 certified medical device company with verified safety and quality standards.
Our products meet the requirements of the European Medical Device Directive (MDR). They have the German/Austrian Medical Product Law (MPG) approval and carry the CE label.
Our vision
With the development of the stappone sensor technology we want to help people to lead a healthier life. Faster rehabilitation and regeneration after surgical interventions or the possibility of precise diagnoses for optimal therapies are important aspects. Making people aware of movement sequences or daily movement patterns such as walking, standing or sitting is another important point. We want to promote healthy movement in order to increase the quality of life for young and old.
Our production
Local production and resource-saving are important to us and regional value creation is ensured by strong partners in Austria and Germany. In addition to the eco-friendly aspect, this also results in further advantages for our customers, such as the possibility of prompt action and the promotion of innovations.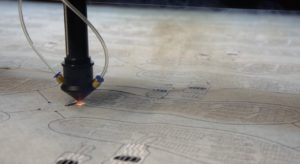 Our Awards
In 2019, we won the Innovation Award for our pioneering medtech product. Awards like these confirm our strategic focus and effective product development.
In 2020, our cooperation partner Sabine Schepperle from Physiomed won the German PHILOS Audience Award with her innovative use of stappone in hemophilia therapy.
Sabine Schepperle from Physiomed:  German PHILOS Audience Award 2020 
Interested?
We are pleased about your inquiry.